Operations Management & Leadership Development Program (OMLD)
We've built Rising Tide Car Wash around the unique potential of our employees, most of whom are on the autism spectrum. By helping team members transform their natural talents into a professional skill set, we provide customers with a thoughtful and expert service, and give everyone on our team the chance to build a career and independent life.
Our vision is to prove that autism can be a competitive advantage for business by growing our car wash locations. We believe that successfully growing this business model can make a powerful statement of how capable people with autism really are.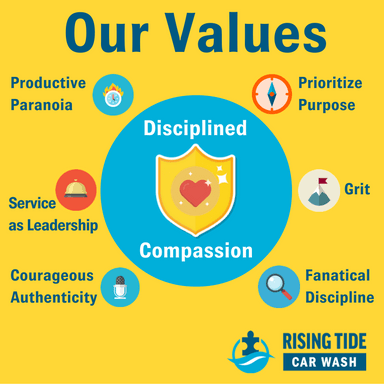 Apply
Your application has been successfully submitted.
We all shine brighter together.