Adult Training Program
The Alpine Learning Group
transforms the lives of individuals with autism and their families by providing innovative, comprehensive, and scientifically validated services across the life span.
Our Commitment to
Quality of Life
Our Adult Program is a qualified provider through the Division of Developmental Disabilities providing ongoing, practical education and support throughout adulthood. This unique program offers comprehensive services for adults 21 years of age and older to promote the skills necessary for our participants to lead productive and enjoyable lives. Goals are selected based on each individual's skill level, interests, and lifestyle to enhance their integration into their communities and work environments.
The Adult Program includes the following
benefits for your learner:
Twelve-month programming 
A wide range of ABA-based teaching techniques individualized for each learner
Focus on identifying paid employment and volunteer opportunities 
Individualized programming across a wide range of curriculum areas with an emphasis on promoting independence in self-care, leisure, social and functional academic skills
Emphasis on community integration
Small group and one-to-one instruction
Intervention in both structured and natural settings
Regularly scheduled team meetings bringing together families, learners, and staff
Systematic data analyses to track learner performance
Highly qualified, Board Certified Behavior Analysts to supervise learner programming
Intensive staff training and supervision to ensure the highest quality instruction
Learn More About Our Services
Please contact Caren Gans, Alpine's Intake Coordinator, using the following form
or via phone at 201-612-7800 x305
Apply
Your application has been successfully submitted.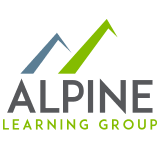 INNOVATION • EXCELLENCE • COMPASSION Transforming the lives of individuals with autism and their families