Senior Manager, Consumer Insights
Senior Manager, Consumer Insights
Description
Fetch by The Dodo is a high-growth, Warburg-Pincus portfolio company and the only pet insurance recommended by the #1 animal brand in the world, The Dodo. We are a passionate group of 200+ employees dedicated to helping pets live their best lives. At our core, we provide the most comprehensive pet insurance on the market. Our groundbreaking, patent-pending Fetch Forward™ technology provides pet parents with tailored insights and recommendations so they can stay steps ahead of their pet's health. We have partnerships with Walmart, AARP, and some of the largest no-kill shelters in the US and Canada. 
We are looking for a Sr. Manager of Consumer Insights to partner with relevant business, product and design teams to provide an understanding of consumers usage and behaviors.
Primary Responsibilities
Conduct research to provide actionable insights. Independently manage most research, with support and guidance from third party partners on more complex studies:
Primary : conduct research to understand and predict consumer behavior through both qualitative (focus groups, 1-1 interviews, etc.) and quantitative (concept tests, usage & attitude studies, surveys etc.)
Secondary : Gather and analyze secondary data sources to address business questions
Manage research (including sample, questionnaire), analysis, reporting and presentation delivery; ensuring data accuracy throughout study
Identify and evaluate third party partners for more complex studies via an RFP. Manage vendors to ensure clear goals, research capabilities and learning delivery within timeline and budget for high ROI.
Prepare and present findings to key stakeholders across the organization with ability to analyze and interpret data in PowerPoints including strong takeaways and proposed actions
Use analytics tools to evaluate data and identify business opportunities accordingly
Develop strategic consumer insights plan for achievement of business goals
Provide summary of customer feedback on apps and website captured through constant surveys and tools such as UserTesting.com
Requirements
Bachelor's degree in Business Intelligence, Administration, Marketing or another related field
5-7+ years of experience in Consumer Insights or another role with relevant experience in digital / direct-to-consumer business; Experience with financial services or insurance industry preferred
Strong analytical skills, with a focus on both qualitative and quantitative research
Strong working knowledge of consumer survey tools such as SurveyMonkey / Qualtrics / SurveyGizmo and digital apps and website feedback tools such as UserTesting.com
Ability to write, code and analyze surveys, conduct consumer interviews and group discussions, as well as manage projects with external research agencies
Demonstrated success developing strong cross-functional partnerships with internal teams and external agencies
Self-starter with the ability to adapt to new procedures and changes to workflow
Ability to anticipate needs, innovate and flourish in a high volume, fast paced environment
Demonstrated success in presenting analysis and recommendations to influence decisions and drive business results
Strong proficiency in development of PowerPoint charts and full decks. Strong Excel skills to review, calculate and analyze data. Proficiency in Tableau visualization a plus
High confidence, proactivity and positive "go-getter" attitude
Strong bias for action, sense of urgency and results orientation
This position is based in New York City with a hybrid work schedule (two or more days each week in our NY office). Employees receive competitive compensation, health, vision, dental, matching 401k, paid vacation, and discounted pet insurance among other great company perks.
At Fetch by The Dodo, we don't just accept differences — we celebrate it, we support it, and we thrive on it for the benefit of our employees, our products, and our community. Fetch by The Dodo is proud to be an equal opportunity employer.
Apply
Your application has been successfully submitted.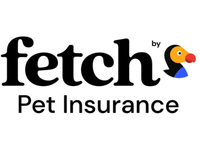 We're the only pet insurance recommended by the #1 animal brand in the world, The Dodo.