Recruiter
Recruiter
Hybrid - New York City or King of Prussia, PA
Description
  Fetch by The Dodo is a high-growth, Warburg-Pincus portfolio company, and the only pet insurance recommended by the #1 animal brand in the world, The Dodo. We are a passionate group of 200+ employees and partners across the U.S. and Canada dedicated to helping pets live their best lives. We want employees to live their best lives, too — that's why we offer medical, dental, vision, 401K matching, and PTO. We have three offices (New York City, New York, King of Prussia, Pennsylvania and Winnipeg, Canada) and offer remote work flexibility to ensure our team works where they are the most productive, the most comfortable and the happiest. We don't play favorites, but we will say that office dogs and cats tend to be the most popular coworkers in our pet-friendly NYC location. Another pet perk: We offer all employees a Fetch by The Dodo insurance discount. 
Education is a big part of our company culture, too. So, along with our Educational Assistance Program, which covers the cost of courses that interest team members, we offer a Career Advancement Program to help team members find where their talents meet their passions within the company. We also celebrate diversity, equity and inclusion, which values are part of the core DNA of our company.
So, if you can't pass a dog without wanting to pet them and love nothing more than watching a cat find the sunny spot in the room, you'll be in good company here.
The Recruiter will research, develop, and implement effective recruiting and staffing strategies to attract a diverse pool of qualified and capable talent for the organization.
Primary Responsibilities
· Attracts, evaluates, and refers candidates for open positions through recruiting website, employee referrals, search firms and other sourcing methods.
· Develops job advertisements and screens resumes/applications.
· Contacts candidates to ascertain fit, and schedules interviews.
· Extends offers and negotiates compensation.
· Initiates onboarding plan for new hires.
· Ensures assigned positions are filled efficiently and effectively.
· May facilitate orientation for new employees and perform exit interviews for employees leaving the company.
· Ensures compliance with federal, state, and local employment laws and regulations, and company policies. 
· Performs other duties as assigned
Requirements
Required Skills
· Bachelors Degree in Human Resources or related field or equivalent work experience
· SHRM's Talent Acquisition Specialty Credential a plus
· 3+ years managing all phases of the recruitment and hiring process.
· Ability to apply initiative and judgment to define and perform tasks, sometimes complex, and sees the bigger picture
· Excellent verbal, interpersonal and written communication skills
· Excellent team player; proven ability to apply innovative ideas and critical thinking 
· Able to anticipate needs, innovate and flourish in a high volume, fast paced environment
Fetch is proud to be an equal opportunity employer.
Apply
Your application has been successfully submitted.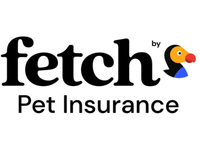 We're the only pet insurance recommended by the #1 animal brand in the world, The Dodo.