Heart of Oregon Corps Youth Build Teacher
Heart of Oregon Corps Youth Build Teacher
Salary 
$52,013.00 - $91,203.00 Annually
Location 
Sisters, OR
Job Type
Full-Time
Department
Youth Programs
Job Number
22-00091
Closing
Continuous
POSITION SUMMARY
TSPC Licensure with a Math or Science Endorsement is preferred. A commitment to obtaining a Math or Science Endorsement within the trial period may be considered.  
JOB PURPOSE:
The Heart of Oregon Corps Youth Build (HOCYB) Teacher will coordinate and deliver educational instruction and services in a dynamic alternative education setting. Provide holistic education opportunities to students, with an emphasis in designated subject areas, GED preparation, and college prep skills. Create and modify curriculum to meet individual needs through differentiated instruction. Coordinate, develop, or adapt a vocational-oriented curriculum in cooperation with the staff team. Integrate academic and worksite learning.
COIC MISSION:
COIC supports the region as a trusted leader and partner, helping communities identify and address their unique and common needs through collaboration, shared service delivery, technical assistance, information sharing, and resource development.
DIVERSITY AND INCLUSION:
COIC values the diversity of the people we hire and serve. We are committed to creating a diverse environment and fostering a workplace in which individual differences are appreciated, respected, and responded to in ways which elevates the delivery of our services to Central Oregon Communities.
FUNCTIONS, DUTIES AND RESPONSIBILITIES
The following duties are not intended to serve as a comprehensive list of all duties performed by all employees in this classification. Shown are duties intended to provide a representative summary of the major duties and responsibilities.
Provide classroom instruction in a variety of fields (i.e. Math, Science, Language Arts, Social Studies as well as Elective classes) at several academic levels utilizing differentiated instruction techniques.
Provide holistic education opportunities for students in a positive learning environment built on strong relationships, acting as formal mentors to students beyond the classroom.
Conduct academic and whole-person assessments, develop individual plans for services and participate on the Case Management Team for each young person.
Prepare monthly and weekly lesson plans, based on course outlines and project-based learning design templates.
Adapt or develop curriculum to unique learning needs or cultural background of students, utilizing standard best practices. Create curriculum when needed.
Create course descriptions and standards statements in collaboration with other teachers.
Integrate vocational themes, topics, project-based learning, and/or skills as requested.
Integrate basic academic skills with worksite-based activities, and conversely integrate worksite project concepts into the classroom activities.
Deliver instruction from the field worksites or train worksite staff to deliver curriculum as appropriate.
Instruct and support students utilizing provided computer credit-based curriculum.
Administer educational/vocational assessments as needed or requested to determine student progress, needs, or readiness to take particular GED exams.
Coordinate with staff or test providers around testing dates and scores.
Coordinate with partnering school district counselors, teachers, and administrators as needed.
Assist students in developing educational goals and plans.
Maintain compliance with all Special Education and Section 504 mandates, including documentation, meeting participation, and reports of student progress.
Assist Advocates in motivating students/alumni to complete their educational goals.
Keep records in accordance with grant, staff, and agency needs. Maintain individual confidential student educational files including work samples. lesson plans, educational progress, attendance sheets and educational service plans.
Supervise and support AmeriCorps members and/or volunteers in related roles.
Implement attendance, discipline, and program procedures consistently.
Guide innovative use of technology in the classroom. Review and recommend necessary and appropriate materials and equipment.
Participate in HOCYB required and State mandated trainings, including trainings required by the Sisters School District.
Participate in education-related events such as parent conferences, student staffing, graduation, and HOCYB outings as assigned.
Other duties directly related to the HOCYB educational program, as assigned by HOCYB Program Director or designee, or as assigned by Central Oregon Intergovernmental Council.
KNOWLEDGE, SKILLS AND QUALIFICATIONS
High level of ethics, accountability, discretion, and confidentiality meeting the expectations of the Oregon Teacher Standards and Practices Commission Standards for Competent and Ethical Educators.
Strives towards quality improvement: participate in evaluation of individual and team functioning; actively work towards team goals and objectives.
Strong commitment to helping young people in the community.
Ability to relate sensitively to a multiracial and multicultural group of young people and coworkers. Respect for the ideas and intelligence of young adults.
Ability to assure compliance with applicable district, state local and federal laws, rules and regulations.
Knowledge of group facilitation, counseling techniques, and teaching methods.
Demonstrated skill in record keeping procedures and practices.
Working knowledge of Microsoft Suite Programs and Google suite programs, including Google docs.
Communicate effectively, both in writing and verbally.
Establish and maintain cooperative working relationships and work as a team.
Exhibit courtesy and professionalism.
Ability to manage time effectively and efficiently.
ELIGIBILITY REQUIREMENTS:
Must complete an Oregon Department of Education fingerprinting and criminal record check and agree to release that information to the Department of Education.
Must successfully pass a non-DOT (minor safety sensitive) pre-employment drug test.
EDUCATION, EXPERIENCE, CERTIFICATIONS AND LICENSES REQUIRED
REQUIRED EDUCATION AND EXPERIENCE:
Oregon Teacher Standards and Practices Commission (TSPC) Licensure with Math, Science, Language Arts, or Social Studies endorsements. A commitment to obtain an endorsement within the trial period may be considered. Must maintain appropriate license and training hours as required.
PREFERRED EDUCATION AND EXPERIENCE:
TSPC Foundational and/or Advanced Math Endorsement
Any TSPC Science Endorsement
TSPC English to Speakers of Other Languages (ESOL) Endorsement
TSPC Multiple Endorsements
TSPC Special Education Endorsement
Experience in Alternative Education
Bilingual
PHYSICAL REQUIREMENTS:
Alternate High School Education Classroom environment, working at a desk, working with computers and other office equipment. Some walking, standing, stooping and occasional carrying and/or lifting of items under 20 pounds. Reasonable accommodation may be made for some of these physical demands for otherwise qualified individuals who require and request such accommodation. Oregon Department of Education requires that all teachers and staff must be fully vaccinated for COVID-19.
WORKING CONDITIONS:
Usually well protected and free from hazards or obstacles. Little personal risk or hazard, working conditions are comfortable with only occasional confinement, temperature change, noise, or interactions of a disagreeable nature.
COIC provides equal employment opportunities to all employees and applicants for employment and prohibits discrimination and harassment of any type without regard to race, color, religion, age, sex, national origin, disability status, genetics, protected veteran status, sexual orientation, gender identity or expression, or any other characteristic protected by federal, state or local laws.
Agency
Central Oregon Intergovernmental Council
Address
1250 NE Bear Creek Rd.
Bend, Oregon, 97701
Phone
(541) 548-8163
Website
Apply
Your application has been successfully submitted.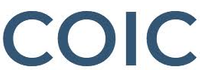 COIC supports the region as a trusted leader and partner, helping communities identify and address their unique and common needs through collaboration...