Entrepreneurial Ecosystem Builder
Entrepreneurial Ecosystem Builder
Salary  $56,835.00 - $99,657.00 Annually
Location  Bend, OR
Job Type Full-Time
Department Community and Economic Development
Job Number 22-00088
POSITION SUMMARY
Do you desire an opportunity to transform a community's economy, in the service of broadly inclusive community-driven goals? This position provides the right person an opportunity to work at the ground level with community stakeholders and guide the activation of the Growing Rural Oregon (GRO) framework to grow their own economy.
Role of Department:
The Community and Economic Development department provides a means for the region to work together to identify issues and needs which are regional in scope; achieve concurrence for cooperative actions; and achieve shared goals in areas including transportation, regional economic development, public infrastructure, natural resources, and environmental protection, public safety and emergency management, and housing and human services. In addition to supporting region-scale activities, COIC provides project-specific community development services for individual communities, governments, businesses, and other partner organizations.
Job Purpose:
The Entrepreneurial Ecosystem Builder will work with multiple rural communities to implement the Growing Rural Oregon (GRO) entrepreneurial ecosystem framework. The Entrepreneurial Ecosystem Builder serves as a guide and moderator, resource networker, and capacity builder who champions the GRO framework in each of the participating communities. The Entrepreneurial Ecosystem Builder works closely with paid local coordinators, community champions, and other locals to implement the GRO framework; with the GRO core team; and with the GRO evaluation team to collect community stories and data to support evidence of the achievement of the outcome objectives.
COIC Mission:
COIC supports the region as a trusted leader and partner, helping communities identify and address their unique and common needs through collaboration, shared service delivery, technical assistance, information sharing, and resource development.
Diversity and Inclusion:
COIC values the diversity of the people we hire and serve. We are committed to creating a diverse environment and fostering a workplace in which individual differences are appreciated, respected, and responded to in ways which elevates the delivery of our services to Central Oregon Communities.
FUNCTIONS, DUTIES AND RESPONSIBILITIES
This job description indicates the general nature and level of work performed by employees within this position and is subject to change. It is not designed to contain or be interpreted as a comprehensive list of all duties, responsibilities, and qualifications required of employees assigned to this position. Employment remains AT-WILL at all times.
Role and Responsibilities:
GRO's bottom line outcome is to grow more prosperous and resilient rural communities in Oregon through entrepreneur-centered development. Every community has an entrepreneurial ecosystem. While many communities have elements of an ecosystem, growing more impactful ecosystems capable of fueling entrepreneur-focused development holds great opportunities. GRO focuses on helping communities refine their vision, connect with relevant partners, attract resources, and energize their entrepreneurial talent. Through GRO, communities determine what resource partners to engage and when. The GRO development framework and process provide communities with an effective and efficient way to grow their optimal entrepreneurial ecosystem.
The Entrepreneurial Ecosystem Builder will report directly to the Community and Economic Director. The GRO community core team will provide comprehensive training on the GRO framework and participate in frequent calls to guide the GRO-Entrepreneurial Ecosystem Builder throughout their work.
Serve as the primary staff person for the overall GRO Framework, in partnership with the GRO core team;
Engage in "listening to learn" in each cohort community to better understand the context for the GRO work, including existing entrepreneurial development efforts, economic development plans, and existing economic development networks and activities;
Guide the community through the GRO framework and process, ensuring broad and diverse community engagement resulting in a thriving entrepreneurial ecosystem;
Work with each community to identify and engage GRO champions, a group who will eventually own and lead their community's ecosystem.
Collaborate with the local GRO Coordinator and community champions, including entrepreneurs, to identify needs and network them to appropriate and real-time resources;
Develop and sustain a trusting relationship with community champions and stakeholders;
Support the development of a robust resource network for each participating community;
Support overall community capacity building;
Regularly engage with the GRO Core Team to leverage its experience, contacts, networks, and expertise in response to identified community needs;
Serve as the bridge between COIC, GRO Core Team, Evaluation Team, and the participating communities;
Empower community economic development through entrepreneur-focused development;
Develop and apply an understanding of the Oregon economic development ecosystem and its key players and resources while developing a network in service to the cohort communities;
Regular travel to cohort communities throughout the state of Oregon, when appropriate, augmented by remote meetings;
Other duties and responsibilities as assigned by the CED Director.
Competencies:
Accountability -Accepts responsibility and is accountable for achieving results.
Adaptability -Adapts to handle unexpected challenges. Responds positively to changes in direction and priorities, responsibilities, or assignments.
Attention to Detail -Is thorough and accurate in all assignments. Diligently attends to details and maintains a high degree of quality in one's work.
Communication Skills -Possesses good verbal and written communication skills. Articulates thoughts clearly and effectively.
Conflict Resolution -Embraces positive conflict and treats others with respect and dignity. Facilitates the development of creative solutions to conflict.
Continuous Improvement - Originating action to improve existing conditions and processes; identifying improvement opportunities, generating ideas, and implementing solutions.
Critical Thinking -Approaches problem-solving with rigor, discipline, and analytical thinking. Thinks outside the box as needed.
Customer Focus -Demonstrates ability and concern for delivering exceptional service to internal and external customers. Establishes and maintains effective relationships.
Integrity & Trust -Complies with rules, regulations, and policies. Treats people with respect, maintains confidentiality, and inspires the trust of others.
Motivating Others -Creates a positive work environment. Empowers others by allowing ownership of processes and tasks. Celebrates and rewards accomplishments.
Personal and Professional Growth -Demonstrates continuous improvement, energy, creativity, and intellectual growth. Seeks out opportunities to learn and develop.
Professionalism -Behaves in a business-like manner and performs responsibilities to the highest standards. Displays proper attitude, work attire, and interaction with others.
Team Work -Works collaboratively with others, gets help when needed, shares knowledge, and contributes to a positive work environment.
Time Management -Uses time effectively and efficiently. Prioritizes short- and long-term tasks against business objectives.
Work Standards -Setting high standards of performance for self and others; assuming responsibility and accountability for successfully completing assignments or tasks; self-imposing standards of excellence rather than having standards imposed.
KNOWLEDGE, SKILLS AND QUALIFICATIONS
Required Skills:
Detailed knowledge and experience providing community development, and economic development services;
Basic knowledge of entrepreneurship principles and practices;
Experience facilitating multi-stakeholder meetings;
Experience tracking expenditures and staying within the specified budget.
Must have one or more of the following:
Successful experience in creating and implementing partnership-led entrepreneurial ecosystems building work at a local, state, or national level.
Development and commercialization of a business, serving as a key leader in its implementation or creation thereof.
Experience serving on a business advisory board/committee.
Working regularly to activate entrepreneurs and connect them to resources.
Experience serving on an economic development board.
Work in the field of community philanthropy with a focus on entrepreneurship-led initiatives.
Preferred Skills:
Demonstrated ability and experience serving as a community guide and mentor, preferably in a rural setting;
Demonstrated ability and experience serving as a resource networker that can connect communities with relevant service providers to meet community goals and needs;
Demonstrated ability and experience serving as a community capacity builder;
Demonstrated ability and experience reaching and collaboratively engaging diverse members of a community; bilingual/bicultural capacity;
Demonstrated ability and experience in dialogue facilitation and creating a shared understanding between diverse interests and groups;
Entrepreneurial experience (starting and running a business); preferably in a rural setting.
EDUCATION, EXPERIENCE, CERTIFICATIONS AND LICENSES REQUIRED
Requires a minimum of 3 years of experience in community development and community building practices, preferably in a rural setting, as well as 1 years' experience in economic development and/or small business advising, mentorship, or other entrepreneur support services. A Bachelor's degree in a related field or an additional 2 years of relevant experience is also required to display a proficient understanding of entrepreneurial ecosystem concepts.
Physical Requirements:
While performing the duties of this job, the employee is regularly required to talk or hear. The employee is frequently required to walk; stand; sit; use hands for fine manipulation, handle or feel and reach with hands and arms using a keyboard and computer monitor. The employee is frequently required to stoop, kneel, crouch or crawl and climb stairs. The employee must regularly lift and/or move up to 15 pounds and occasionally up to 25 pounds. Specific vision abilities required by this job include close vision. Reasonable accommodation may be made for some of these physical demands for otherwise qualified individuals who require and request such accommodation. Required to drive a motor vehicle to travel to various work sites.
Work Environment:
In an office setting primarily in a climate-controlled open environment with minimal safety/hazard potential. The noise level in the work environment is usually low to moderate. There will be regular travel between regions. Standard office work environment with somewhat regular travel to GRO program communities across the state of Oregon, complemented by virtual meetings. Up to 10% of travel time may be required.
Eligibility Requirements:
Able to work in a typical office setting and use standard office equipment; Must pass a criminal background;
Able to commute to various work sites as needed to perform assigned duties.
COIC provides equal employment opportunities to all employees and applicants for employment and prohibits discrimination and harassment of any type without regard to race, color, religion, age, sex, national origin, disability status, genetics, protected veteran status, sexual orientation, gender identity or expression, or any other characteristic protected by federal, state or local laws.
Agency
Central Oregon Intergovernmental Council
Address
1250 NE Bear Creek Rd.
Bend, Oregon, 97701
Phone
(541) 548-8163
Website
Apply
Your application has been successfully submitted.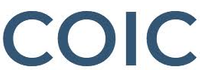 COIC supports the region as a trusted leader and partner, helping communities identify and address their unique and common needs through collaboration...